RVelectricity – I Like Mike Donation Campaign

Dear Readers,
As many of you know by now, I'm not supported by the RV industry in any way. And the majority of rallies and trade shows I've presented my RVelectricity seminars at over the last two years don't even have a speaker's fee for me and won't reimburse me for travel.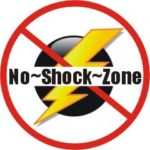 But I want to continue to train about electrical safety and advocate for RV owners, as well as help RV manufacturers build better and safer products. So I need your help in the way of donations. Any little bit helps since I have zero budget right now, so whatever you can pledge will be a step in the right direction.
All I can promise you is that I'll do my best to help keep you safe around electricity, continue to work with the NFPA/NEC about reasonable code changes, and develop new products such as my generator Neutral/Ground bonding plug, which by the way I've received zero dollars for so far. As I tell my kids, I'm not complaining, I'm just explaining.
But no matter what, please continue to read my articles at RVtravel.com (and soon all my back articles here at RVelectricity.com), join my monthly RVelectricity newsletter and Facebook RV Electricity group if you like, and spread the word about electrical safety both in your home and on the road with your RV. Thanks for your kind words and support.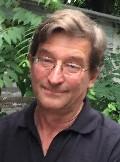 Please click on the I LIKE MIKE button below to donate any amount you like with most any credit/debit card you have available. You can make a one-time donation or set up a monthly plan if you wish. We don't receive any of your contact information other than your name and email address, so your information is safe. And 100% of your donation (minus the small percentage that PayPal charges) goes directly towards funding my educational efforts. Thanks for supporting my RVelectricity and No~Shock~Zone articles, videos, blogs and seminars.
PLEASE CLICK THE BUTTON BELOW TO DONATE
Remember, let's play safe out there….
Mike Sokol is an electrical and professional sound expert with 40+ years in the industry. His excellent book RV Electrical Safety is available at Amazon.com. For more info on Mike's qualifications as an electrical expert, click here.